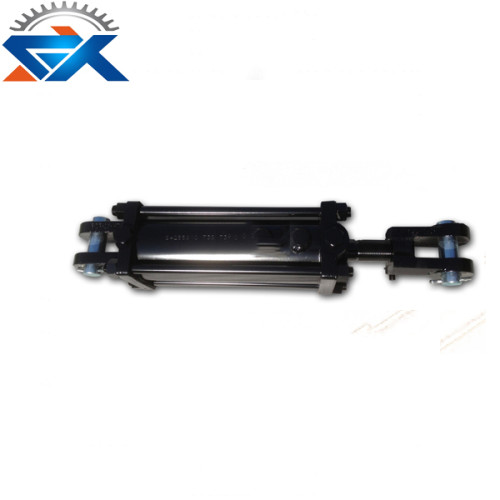 Tie Rod Hydraulic Cylinder
Description
Tie Rod Hydraulic Cylinder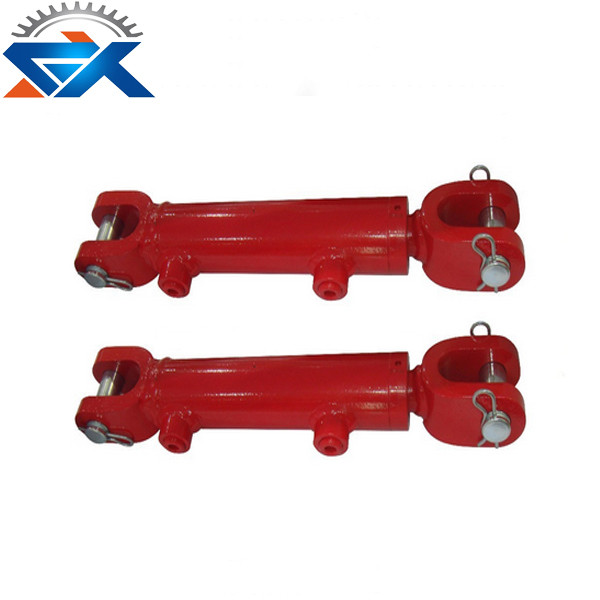 Features
● 2T series: 2500PSI Rated pressure, 4000PSI testing pressure.
● 3T series: 3000PSI Rated pressure, 6000PSI testing pressure.
● Widely used in Agricultural machinery and other similar machines.
● Imported world famous brands and Chinese top brands sealing system.
● High quality Cold Drawn steel tube, with good rigidity.
● CNC Rolled tube inner surface, with roughness of 0.2~0.4um.
● Superior strength chrome-plated rod, anticorrosion for a long life.
● High grade Ductile Iron bar directly machined Gland and Piston, with high strength.
● High tensile strength tie rods with rolled threads for durability.
● Dual base-plate oil ports
● 100% factory tested under at least 1.5 times of the rated pressure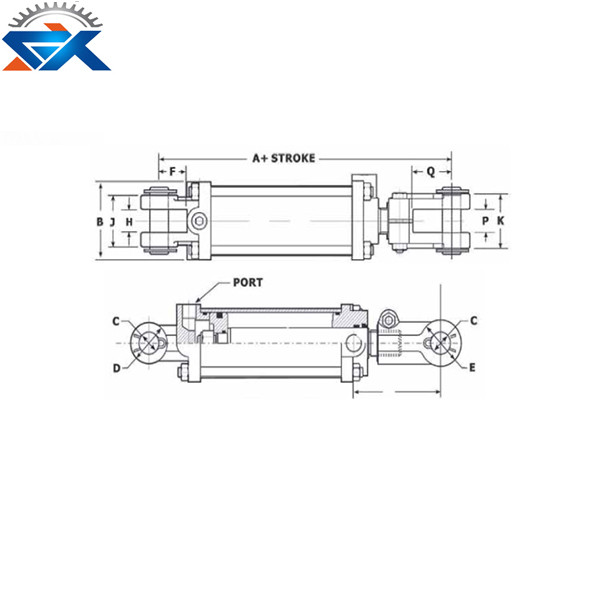 Materials:

● GLAND - High grade ductile iron
● TUBE - High quality Steel tube, precision skived and rolled
● TUBE SEAL - O-Ring with anti-extrusion backup washer
● TIE ROD - High tensile hardened steel
● ROD - Chrome Plated C1045 Steel
● ROD CLEVIS - High grade Ductile iron
● END CAP - High grade Ductile iron
● PISTON - High grade ductile iron, precision machined
● PISTON SEAL - CROWN SEAL or Glass filled nylon wear ring
● ROD WIPER - Metal encased nitrile rubber
● ROD SEAL - Urethane
● PORTS - NPT (SAE optional)
● COLOR - Red, Gloss black, or as require