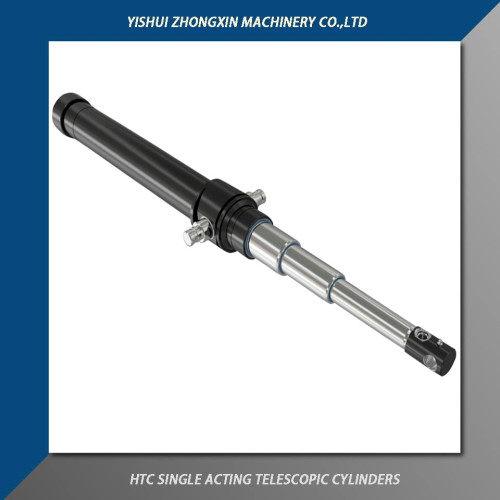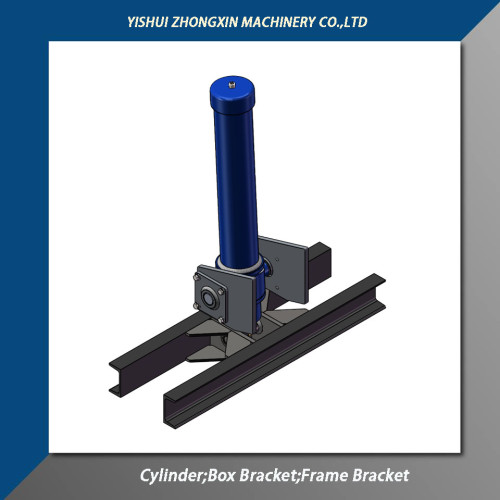 HTC Single Acting Telescopic Cylinders
Description
HTC Single Acting Telescopic Cylinders
Zhognxin Hydraulic manufactures telescopic hydraulic cylinders of various stroke lengths and capacity.
Telescopic cylinders are rated for 3000 psi. We have configurations available in 78" to 120" stroke with up to four-stages
7 Ton: 78in 90in 108in Stroke
12 Ton: 78in 90in 108in 120in Stroke
1.Ensure stable and reliable quality by reasonable design scheme, and meet marketing requirements.
2.Compact size and light weight by superior alloy material.
3,Good quality performance, For ease of fitment ,Superior lifting capacity.
4. Long life with superior seal kits .
5. Working pressure 2500-3000 psi.
6. Lifting capacity can be up to 25ton by reasonable lifting capacity and right mounting ways
7.All stages diameter :
110/90/70/50
91/72/53
91/75/60/45
Multiple Stages enable longer stroke to be achieved using less space. Ideal for dump truck boxes and dump trailers.