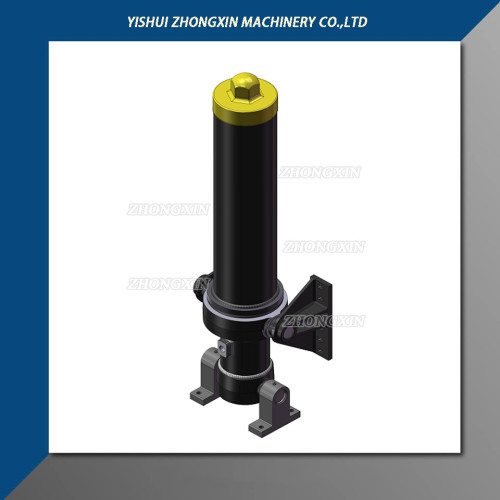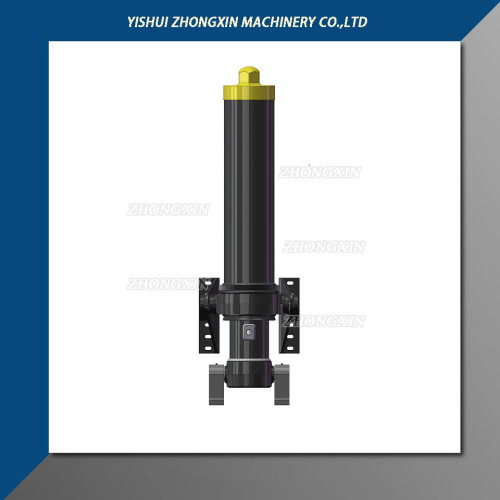 Front End Telescopic Cylinders
Description
Telescopic Cylinders With Outer Cover
1. To guarantee stable and reliable quality by advanced machining technology and Reasonable design scheme.
2. the material with better mechanical property to guarantee stronger lifting capacity.
3. Ensure the best product performance by world famous seal kits.
4. Highly improved anti-corrosion and wear resisting property with high-end chrome plating production line.
5.Stroke 900mm-12000mm, up to 8 stages.
6. working pressure up to 3500psi.
7. lifting capacity can be 120ton by reasonable lifting way
8. lifting capacity can be about 300 ton for special mine Hydraulic cylinders.
9.All stage Diameter:
214/191/169/149/129/110/91/72/(53)
(226)/202/179/157/137/118/99/80/63
221/196/172/150/129/110/91/72/(53)
206/182/160/140/120/100/80/63/(46)
• Dump Trucks and Trailers
• Mining Vehicles
• Material Handling Vehicles
• Construction Vehicle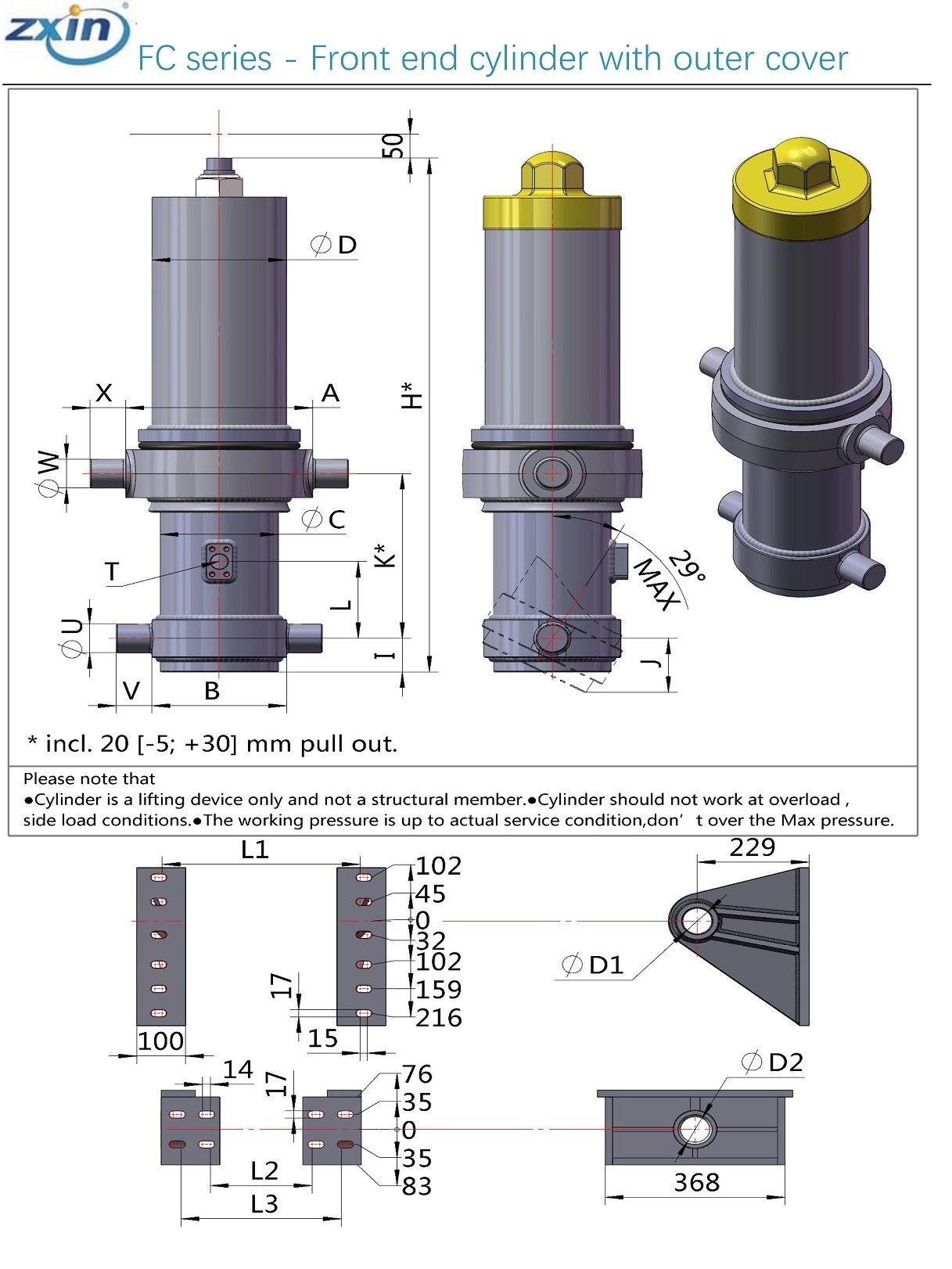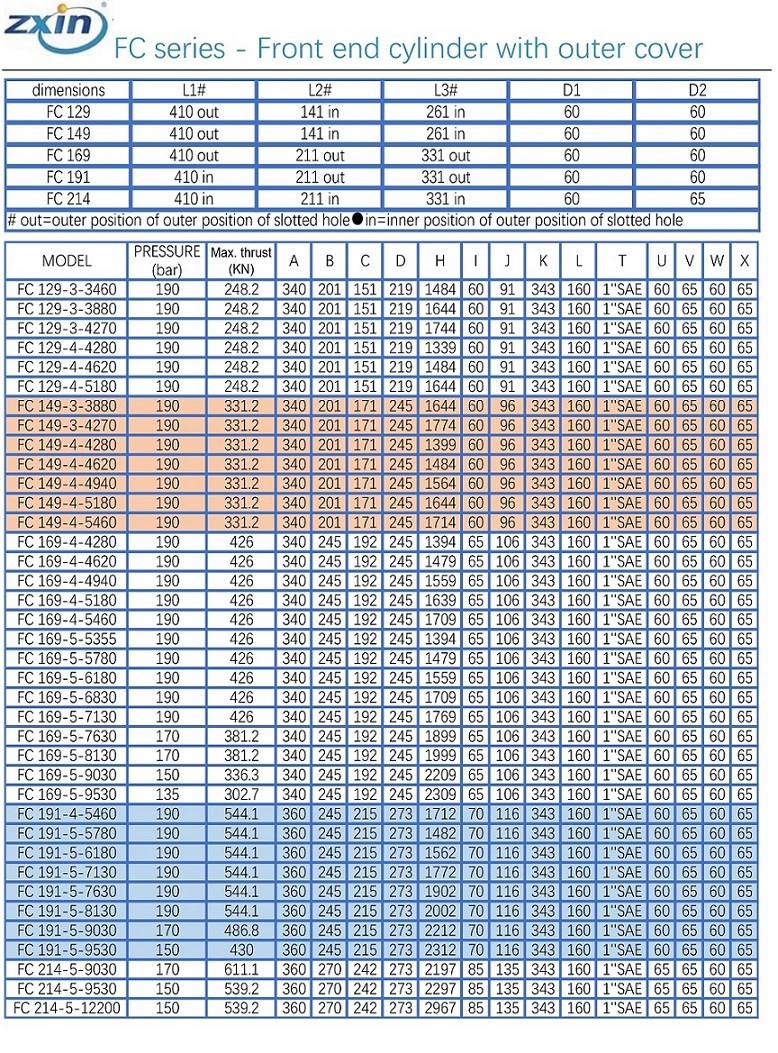 Packing:
Packed by PP bag and then in wooden box,also packed according to customer' request.
Shipping:
Sample can be shipped by air express or air transportation,bulk can be shipped by sea.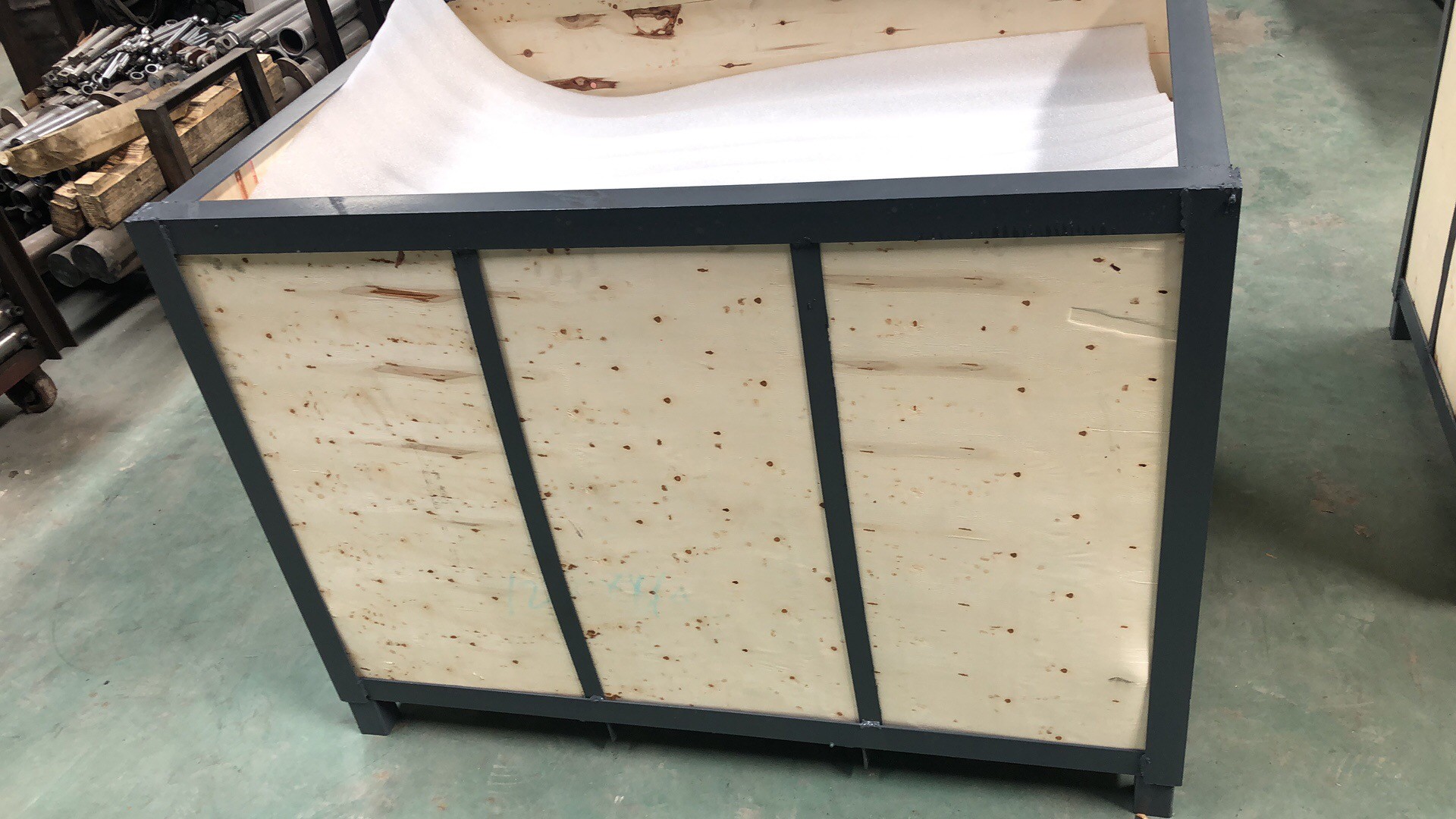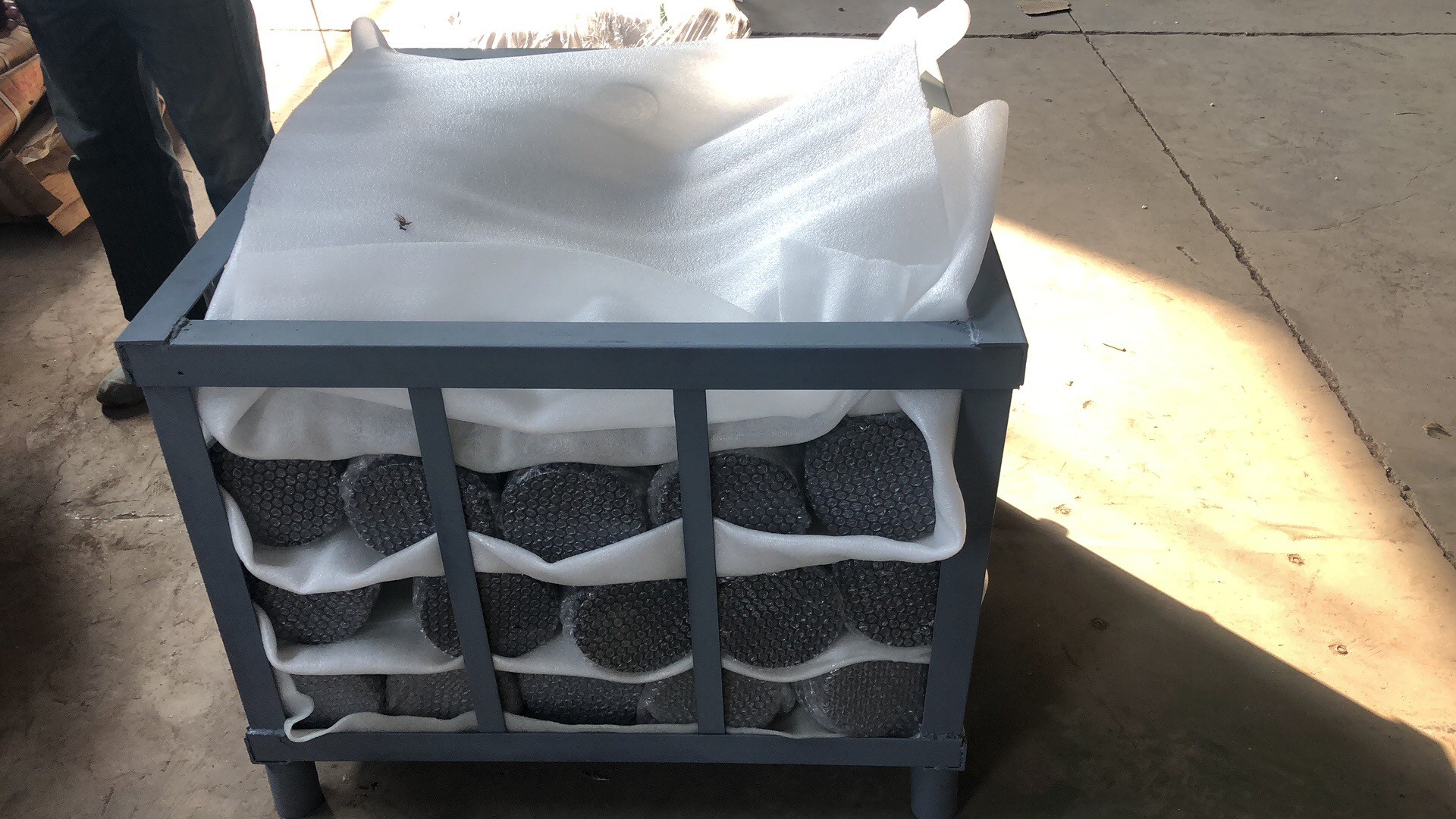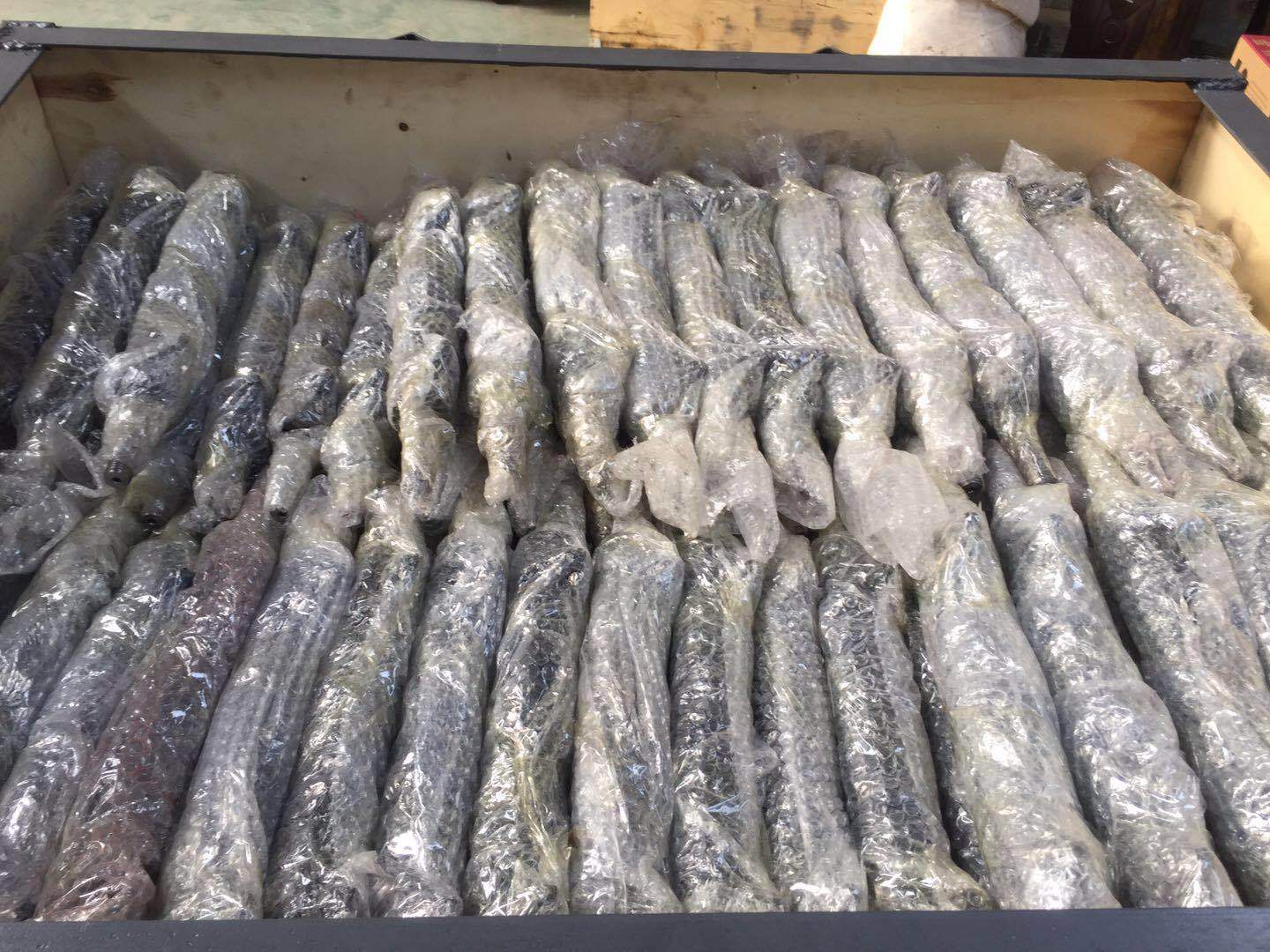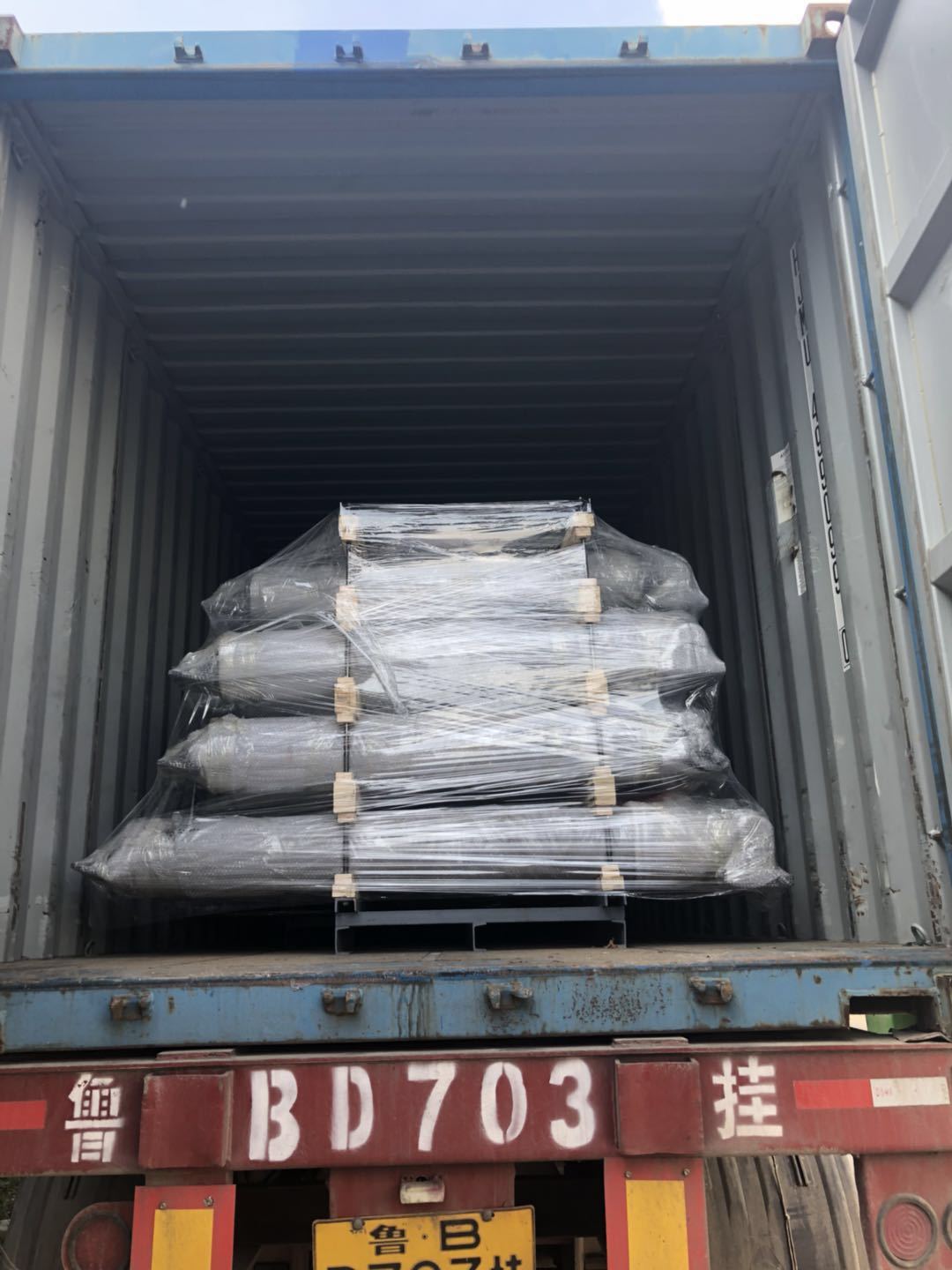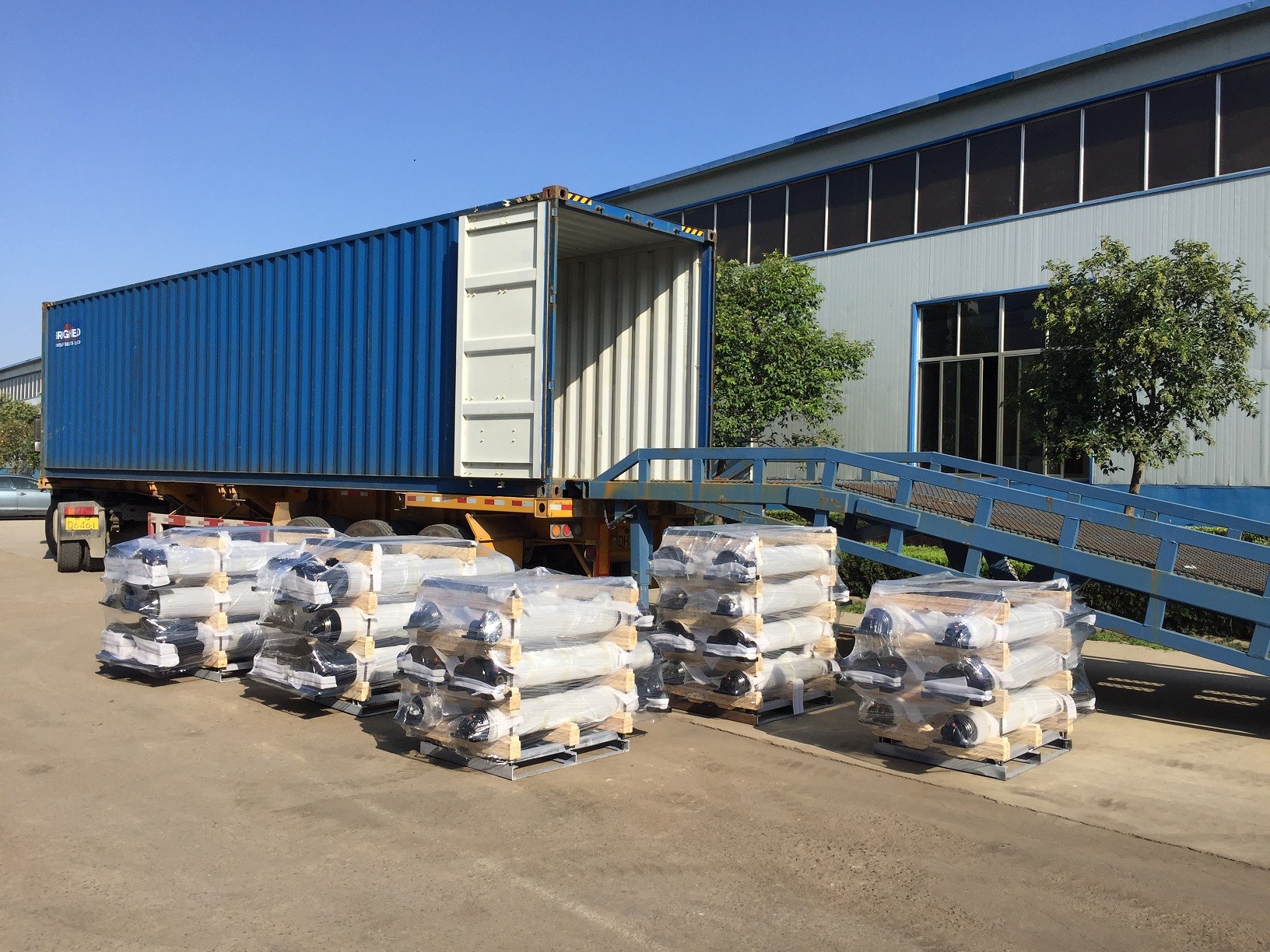 Yishui Zhongxin Machinery Co.,ltd,
Produce hydraulic Cylinders(Hydraulic Ram) since 2008,main goal has always been to provide both the china market and overseas markets with high-quality products,by using raw materials which are certified as having undergone quality control.we has the complete design and engineering capability to support your custom and standard hydraulic cylinder needs.Throughout the product life-cycle, we offer full support and development aiming to deliver continuous improvement.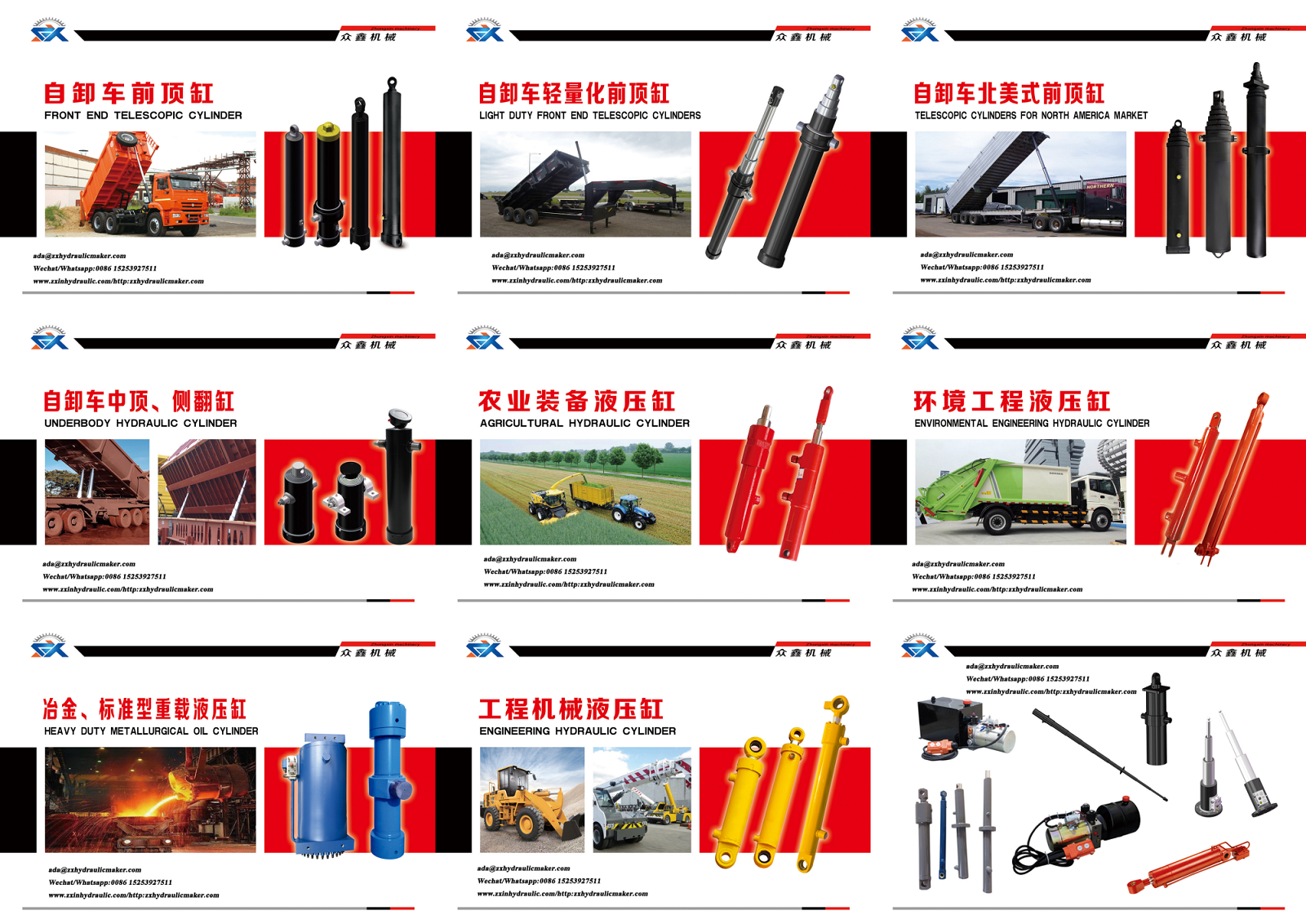 1,What is the location of your factory?
Yishui County,Linyi City,Shandong Province,China
2 options to our factory:
PlanA:Shanghai Airport To Linyi Shubuling Airport, about 1:40 hour.We can pick up you to Linyi shubuling Airport. PlanB:Shanghai Airport To Qingdao AirPort, about 1:30 hour, Pick up you to Qingdao Airport.
If you don't set out from shanghai ,please let me know . I will recommend the other way to our factory .
2,How many square meters of your factory?
9670 sq ,with 80 employees,established in 2008
3.What is your Manufacturing capacity?
We offer a wide range of hydraulic cylinders with a customized solution.
Bore diameter from 16mm to 1000mm
Stroke from 5mm to 18000mm
Working pressure from 2-35Mpa,can be up to 70Mpa for special requirements
Working Environment:-40℃- +80℃
4.What is the lead time on your products?
Generally ,It will be longer for the 1st order, because we need to issue all the set production drawings ,and some details need to double confirm. it is about 40-45 days .
For 2nd and following order, It is about 30-35 days after the deposit received.We can discuss if some special status.
5.What is your payment Term:
Generally ,It is 30% deposit for production ,the balance paid before shipment.
6.If the sample can be provided.
Yes.
7.Do you have a min on orders?
It will be great if the goods value can be $7500.
8.Your nearest sea port?
Qingdao
9.How many cylinders do you manufacture Per Day in average?
For Telescopic cylinders ,20-30pcs per day
For other small cylinders, 200pcs per day
10.How much time is needed to test 1 cylinder?
About 4 minutes
11.what is percentage of cylinder that you check before delivery ?
100%
12.Each cylinder are you testing with hydraulic oil ? Or with air ?
Test with Hydraulic Oil